Creating a design for the summer terrace in Galeria Mokotów we had in mind the August… a warm breeze with a glass of white wine. This chillout time with friends on the rooftop.
More than 150 sqm of tarrace  is a natural extension of the Avenue of Tastes. The comfortable ergonomic chairs and tables give customers the opportunity to eat a meal in the open air, in an atmosphere similar to a picnic outside the city. Relax zone is dedicated to coffee lovers who prefer spending time in the larger group. Convenience and comfort emphasized by the comfortable sofas and seating. Relaxation Zone was placed on a special platform made of composite board, making it the focal point of the terrace. The project could not miss the amenities for the youngest customers of Galeria Mokotów. Zone Kids will surprise the little ones a variety of toys and games that meet the highest safety standards.
Fotos by Grzegorz Śledź.
visualization of our concept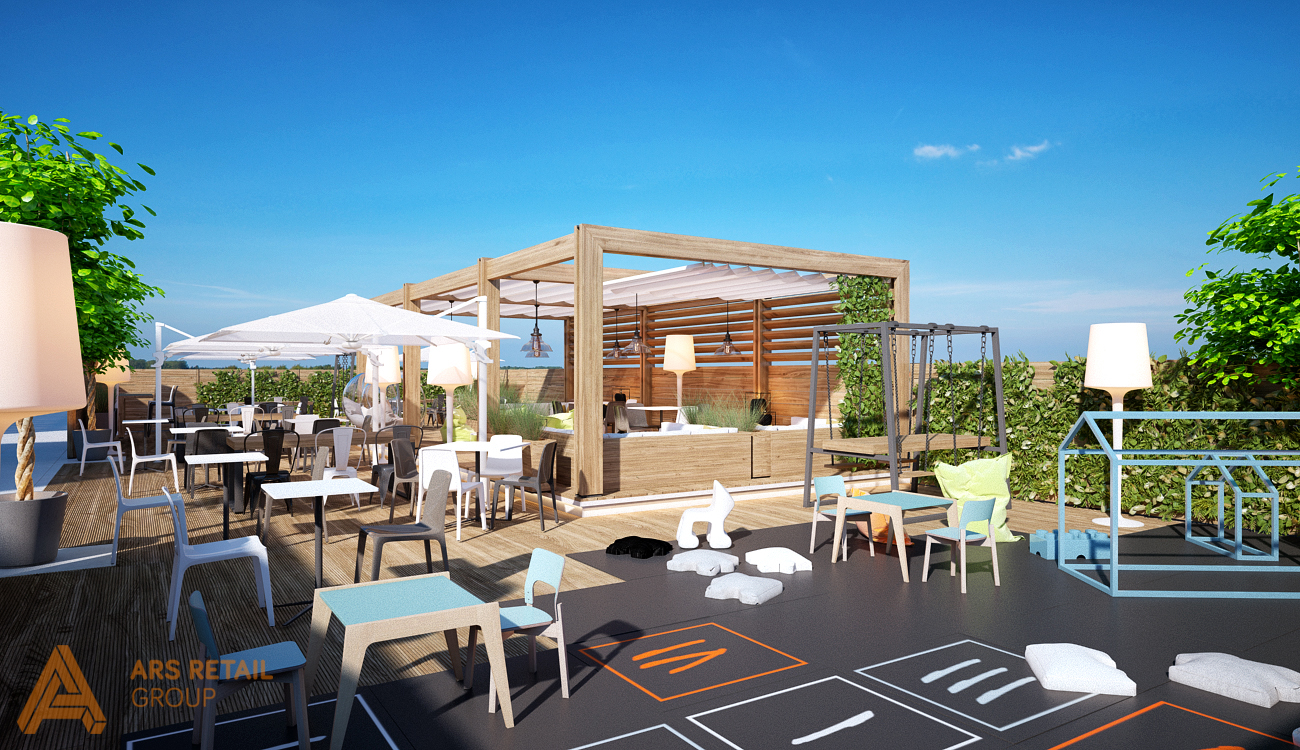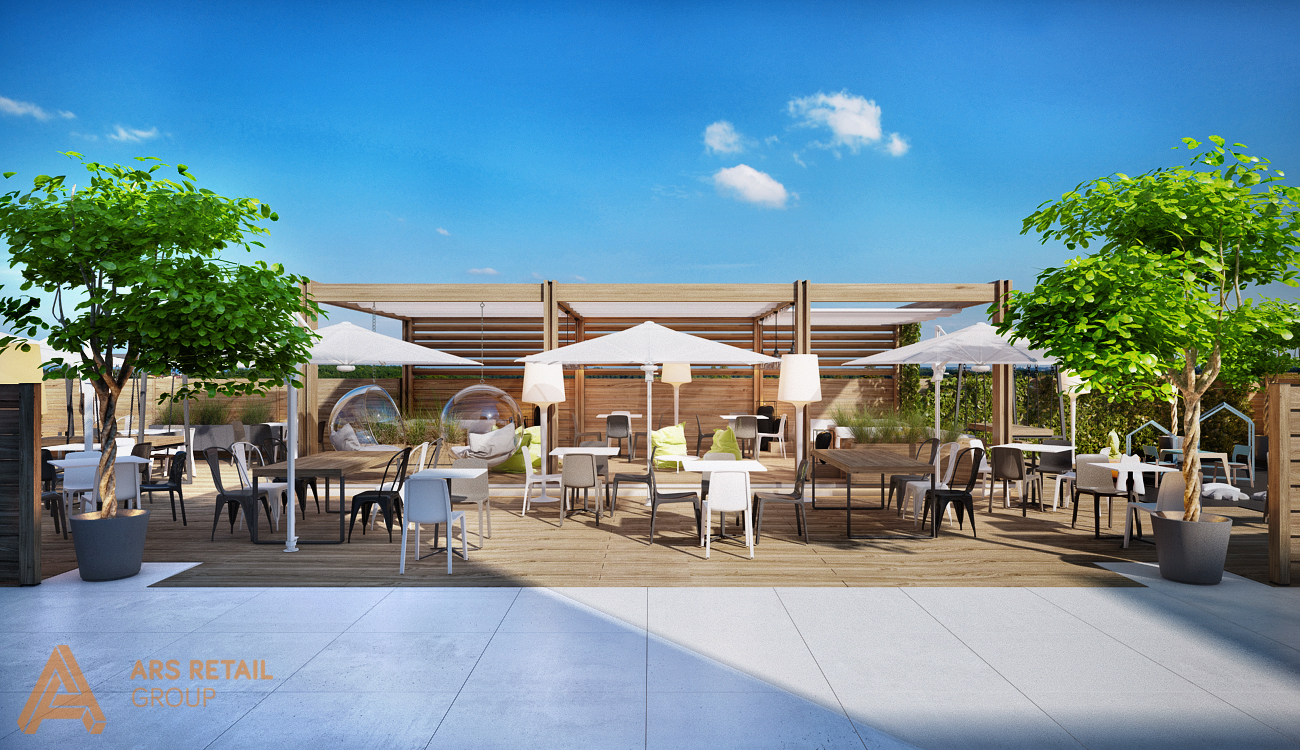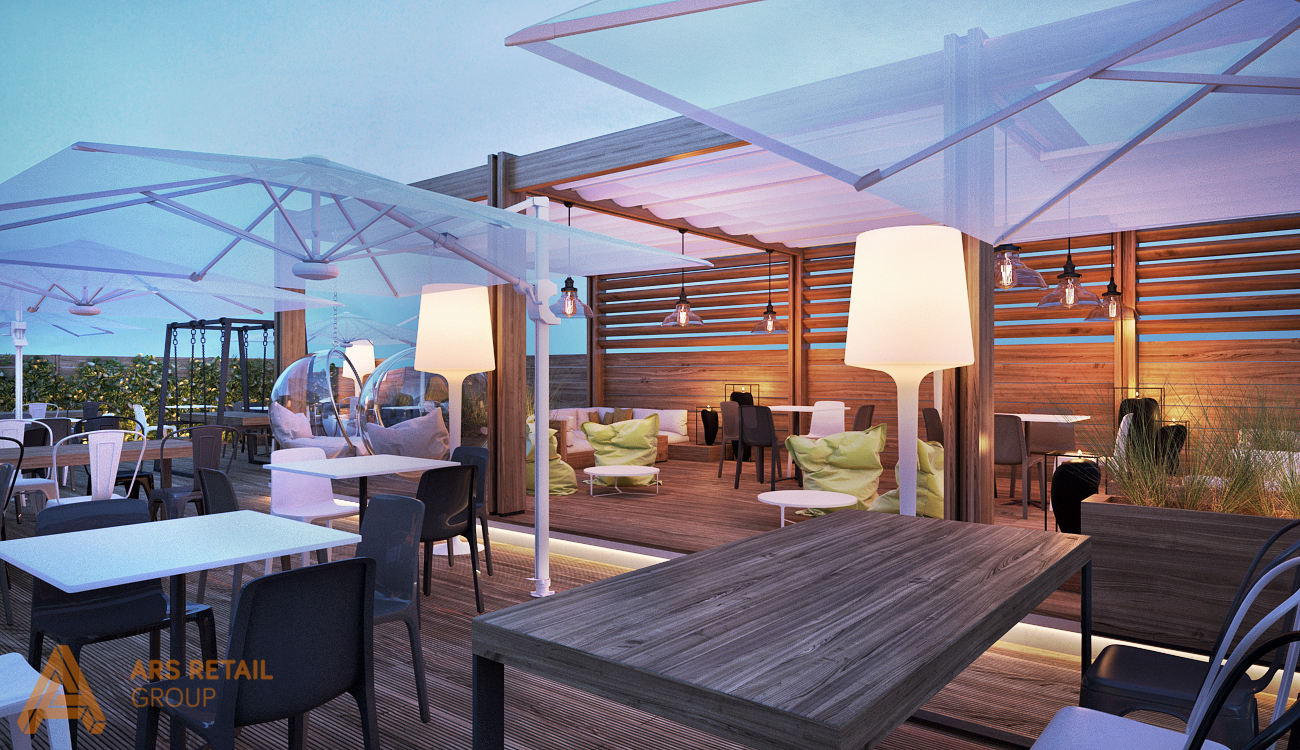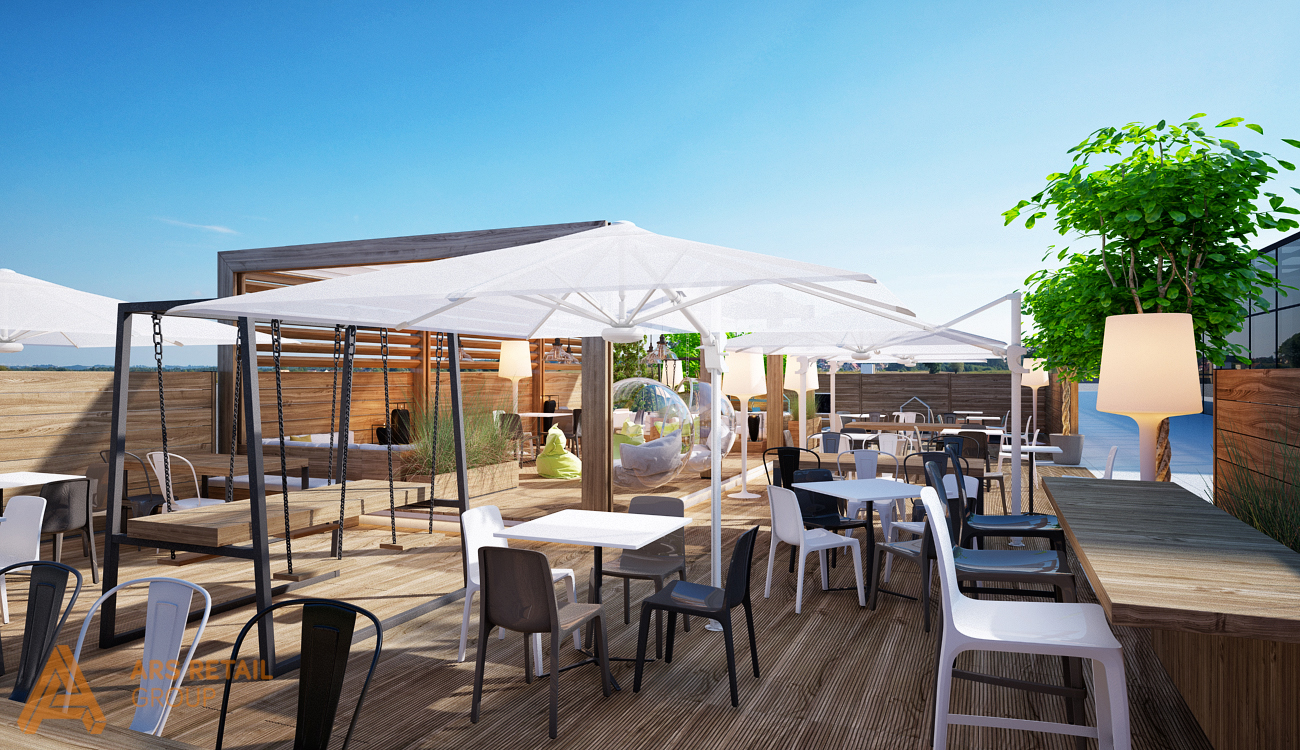 fotos during construction



fotos of finished project